Original 'NEST' Beds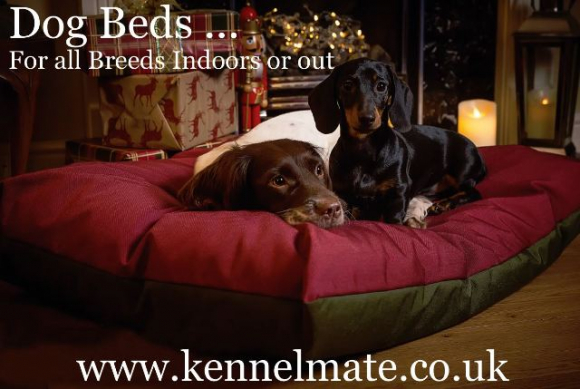 WBH are the Manufacturers of GENUINE Kennelmate "Nest" Dog Beds
Comfortable dog beds, with a removable waterproof cover made of smart tough material, encasing a 'nest' shaped thermal cushion
 

First manufactured over 18 years ago, Kennelmate "Nest" dog beds can be hosed, scrubbed, sponged and even jet-washed ... the great advantage is that the cover is completely removable and machine washable.
Made from our unique robust material, the cover is TEAR, WATER, ODOUR and MITE resistant; whilst the inner cushion is filled with the highest quality thermal fibre, secured in place to create a very comfy nest shape.
In a choice of six colours (with the option of having top and bottom in different colours), Kennelmate "Nest" Dog Beds are available in six sizes ...
| Size | Cm | Inches | Examples of Dogs Suitable For |
| --- | --- | --- | --- |
| Jumbo | 127 x 152 | 50 x 60 | Giant breeds or for several dogs sharing |
| Extra Large | 101 x 127 | 40 x 50 | German Shepherd, or 2 dogs sharing |
| Large | 89 x 114 | 35 x 45 | Springer, Pointer, Lab, Boxer |
| Medium | 76 x 89 | 30 x 35 | Springers, Collie, Vizsla, Beagle |
| Slimline | 61 x 122 | 24 x 48 | All but giant breeds, fits under a work surface |
| Small | 63 x 76 | 25 x 30 | Terrier, Toy Breeds |